Finally, a 2019 Update!
Hey Everybody!
I wanted to take a moment and catch everyone up to date on the new hoods Coming Soon! It's been a bit of a crazy year as we expand into more apparel, more action figures, and more statues. With all of this it takes a bit more time in development mode. We have added Heavy Metal, Bill and Ted's Excellent Adventure, and more coming later in the year. After the New Year and past Toy Fair this year, we've been working on the new product lines. We had the excellent write up via I09 in March of 2019 for the new Bill and Ted's Excellent Adventure lines. Check out that Article here. We have had some really great coverage on these new action figure lines which are coming along very well.
As a brand we are adding new artists to the roster including Matthew Skiff. He's been working with Gallery 1988, major skateboarding brands, and just generally a talented and great guy. He has worked on so many of our new designs as well as establishing the look for the FigBiz action figure line. Inspired by the ToyBiz Marvel style of the 1990's which we grew up are inspired by Saturday Morning Cartoon's like X-Men the Animated Series, Spiderman, and more from Fox Kids! We loved these cartoons and toys, and really feel the new lines embody that love. We've even made up some new Flocked Art prints \m/ how cool is that?! As you can see we've been experimenting past the regular screen prints.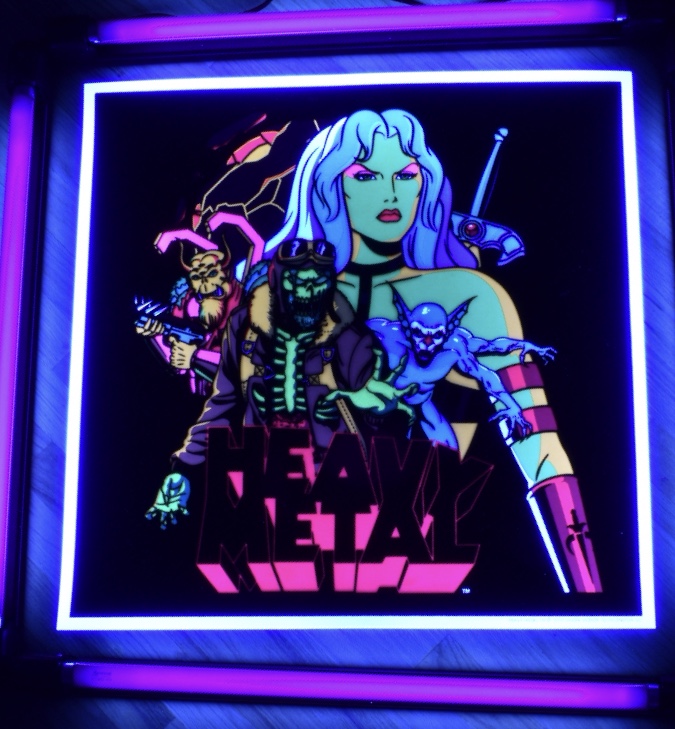 It also glows in the dark!
We're bringing Dan Mumford back this year with a series of Art prints that will be coming out shortly alongside our new licenses as well as a few new ones that will be announced soon.
We have the first looks at the new articulated action figures, and the response has been really great. We are very excited about them. Take a look at Taarna's first sample, and click through to take a look at further info.


I'm looking forward to sharing more of this journey soon with all of you!
-Blake